This is sports day. We did running, skipping and egg and spoon races.
Today we had a lovely walk following a route planned by Mrs Poyser which took us on tracks and trails near Hartington.
We have been observing the wind. We watched bubbles floating and watched flags and windmills. We tried running whilst holding a large sheet of card to see what happened.
We have started to make our well dressing.
Today we released our 5 butterflies into the secret garden.
This morning we had a lovely surprise as we had three butterflies in our butterfly garden.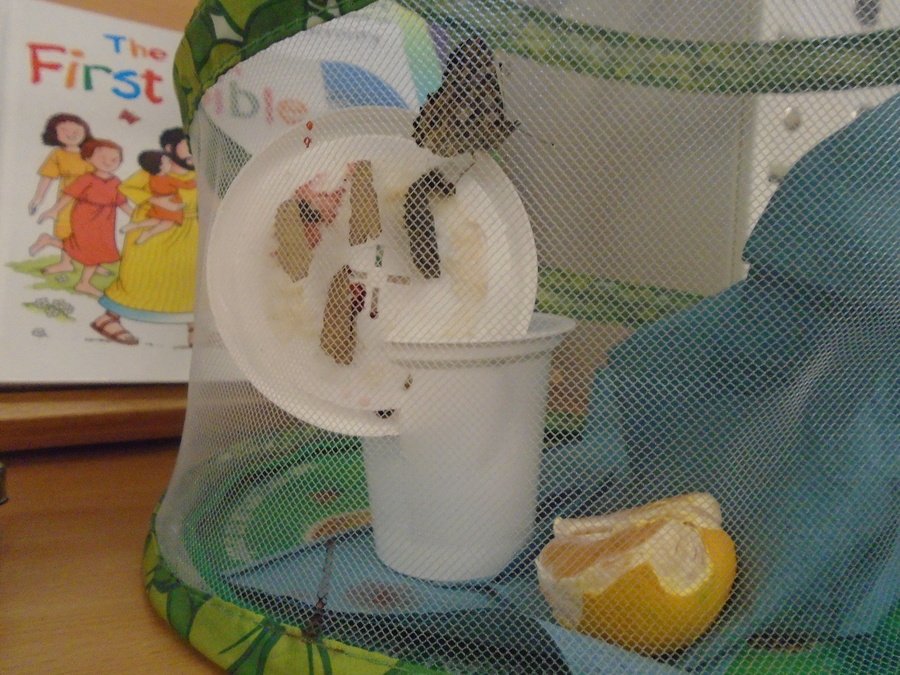 We have been learning about the Wright brothers and their successful aeroplane flight in 1903. We tried flying paper aeroplanes to see how far they would fly. We put paper clips on to the nose to see if it made any difference. Most people found that the paper clip improved the distance the plane flew.
We have been learning about the History of Flight. Our displays show Leonardo Da Vinci and the Montgolfier brothers. We made our own picture of the Montgolfier balloon using a slider to move the balloon up into the air.
We finished off our gymnastic routine with a super balance.
In Science we are looking at plants. Today we looked at the trees in our school grounds. We felt the bark on different trees and made bark rubbings. We measured the trunk with string too.
We have been learning about keeping healthy. We used different types of fruit to make a healthy snack and learned new bike skills to keep fit.
We have made our own travel machines. Our inspiration came from learning about Leonardo Da Vinci.
Looking at roots of plants in Science.
In Science we have been looking at microclimates in our school grounds.
We have been learning about fractions.
We have a lovely Science display in our classroom all about sound. Our other display shows our beautiful writing and DT pictures using the story ' what the ladybird heard' as a stimulus.
Today we have been looking in the school grounds for different types of plants.
Beech Class
Our Year 1 class at Wirksworth Church of England Infant School is taught by Mrs Birch on Monday, Tuesday and Wednesday morning, and by Mrs Essex on Weds afternoon, Thursday and Friday.
Teaching Assistants who support in our class are Mrs Kay and Ms Brewell.
Beech class is in the terrapin classroom outside the main school building. We have a lot of fun creating and learning together.